Week Two 18th - 22nd January
The Little Red Hen - Perseverance
Say our Vision Together...God Believes, We Believe, I Believe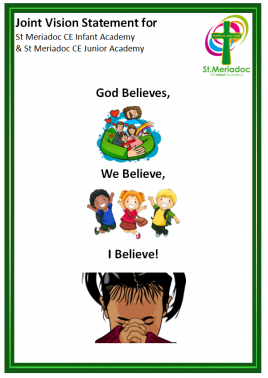 I hope you are all safe and well.
We are continuing with exploring our Christian Value of Perseverance.
This week we are lucky to have Mrs Palmer read our story – The Little Red Hen .
Thoughts after hearing the story...
The Little Red Hen is a great story about persevering. The Hen asked her friends several times to help her, and each time they said no. She must have felt a bit fed up and sad. However the Little Red Hen kept going. Even though things were tough she kept trying and in the end she succeeded.
At times life can be like that. Maybe our school work is a little hard and it would be easier to give up – but unlike the Little Red Hen there are people who can help – your grown ups, your teachers and your friends.
There are lots of stories about perseverance in the Bible – we heard about the shepherd not giving up looking for his sheep last week, and we will be hearing about other stories such as Noah, and also the disciples struggling to fish in future weeks.
Throughout the Bible there are many people who struggled in many ways – but one thing they have in common is they did not give up, they asked God for help and they got there in the end.
Hymn/Song time
Invitation to Prayer
Dear God,
Please help us when things get tough,
Help us to keep going when things are rough,
Help us to stay strong in all we do
To keep on going and see it through.
Amen
Picture News - Virtual Assembly
Picture News Virtual Assembly - 18th January from Picture News on Vimeo.