Courageous Advocacy
Our Vision - Let your light shine. (Matthew 5:16)
Lived out through Courageous Advocacy
We shine our light on others, our community and the wider world.
We recognise Courageous Advocacy as more than raising money for causes. Although we have focused missions locally and globally which we support with donations and monetary offerings, we also have 'Kindness' as a focus for our Courageous Advocacy.
During Lent we take part in the 40 Day Kindness Challenge.
As part of our Christian mission, we try and support where we can locally and around the globe. As a church school, helping others is known as Courageous Advocacy:
Our local Courageous Advocacy focus is 'Helping the Hungry' – suggested by our children. (Article 24 - UNCRC - All children have the right to clean water and nutritious food)
We have a Food Bank collection point in the school office where donations of tins and packets can be made by our local community and we hold events throughout the year to 'boost' our donations. Our focus at Harvest is always a good starting point for the year ahead.
Our global Courageous Advocacy focus is 'The Right to Learn' – also suggested by our children after they learnt about our linked school, Nissii Christian Academy in Kenya. (Article 28 - UNCRC - All chidlren have the right to an education)
NISSII Christian Academy is a non-for profit school which supports orphaned and vulnerable children. NISII Christian Academy bridges the socio-economic gap by providing holistic education and providing a home like atmosphere to the children by offering other basic needs which include, food, clothing, shelter, medical and social care. At the moment the school has an enrollment of 110 pupils ranging from Pre-School to Year 6. The school is in its early stages of development and relies on donations. They have very little to provide an education to the children. As a Rights Respecting School, our children know that all children have the right to an education, so wanted to help these children receive their right to learn, hence why our global Courageous Advocacy mission is, 'The Right to Learn.'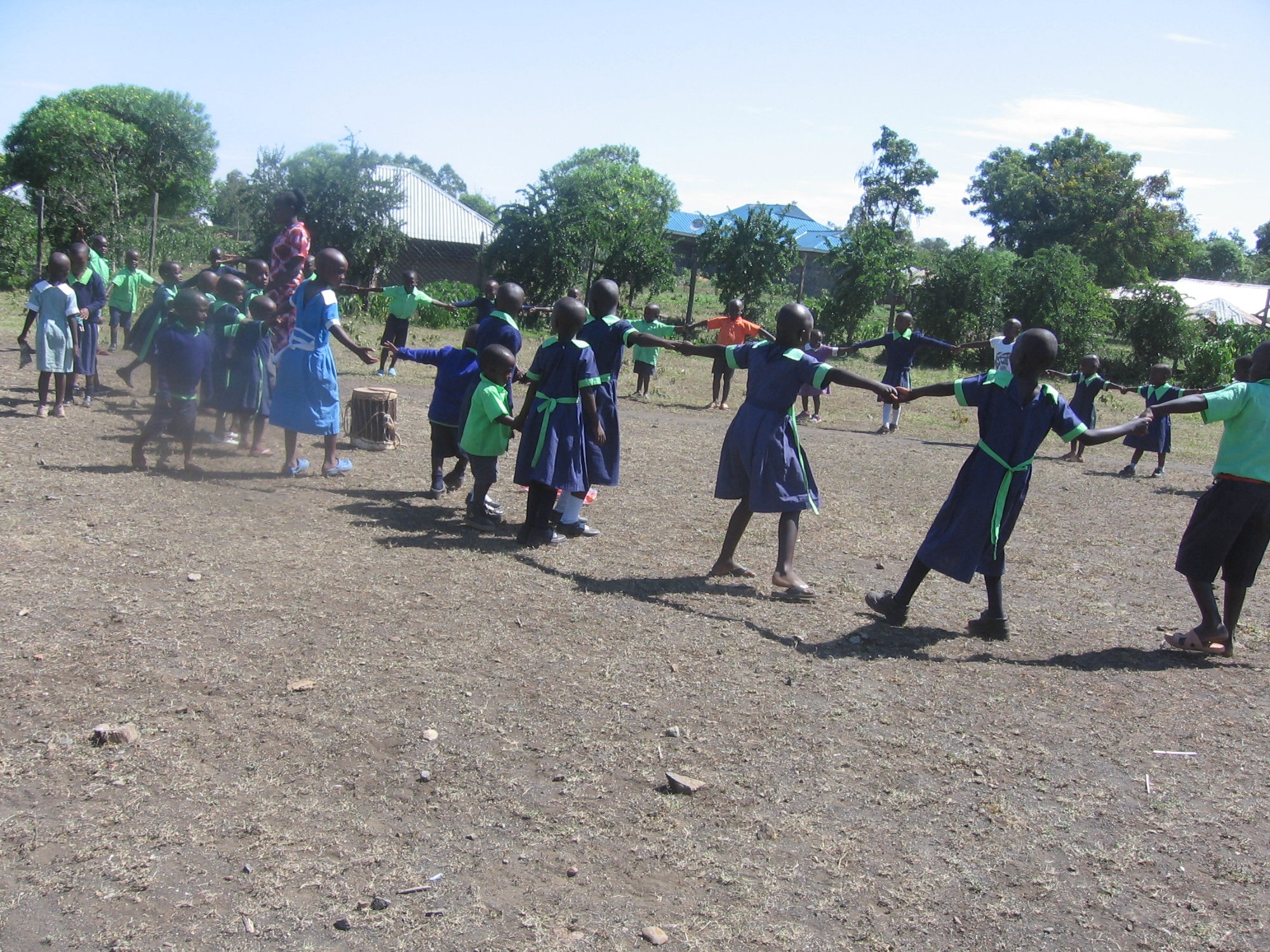 The children have suggested that we send resources to help them in their school. They need new packets of pens, pencils, crayons, chalk, pads of paper etc.
If you would like to donate any of the above, please bring your donations into school and we will arrange to have them sent off to the school as soon as possible.
You can find out more about our partner school following the below link:
https://nissiichristianaca.wixsite.com/
Look at this!
We sent a video of some of our children singing one of the children's worship hymns, 'Our God is a Great Big God' along with the lyrics and our friends in Kenya have learnt the song and sent us a video of them singing it!
Click the photos below to hear both versions of 'Our God is a Great Big God'.
In addition to offering support through resources, we will also be learning from each other through shared learning experiences, discovery of other cultures, learning how other Christians around the world worship, fostering global awareness and developing the values through Christian teaching in both schools. Children may write letters to the children in Kenya, write and send prayers, exchange worship songs, Skype each other etc.
Our friends in Kenya are using our Christian Distinctiveness to support their learning of Christian Values and are using our Christian Values stories too.
We also carry out other fundraising to support many good causes, some of which include:
British Heart Foundation
Save the Children
NSPCC
Sports Relief
Comic Relief
The Royal British Legion Poppy Appeal
Kawasaki Awareness