Reading
'Until I come, devote yourself to the public reading of Scripture, to exhortation, to teaching.'
1 Timothy 4:13
We have seven aims in supporting our children to become confident and able readers:
We ensure the reading is a strategic priority for our school.
We foster a 'love of reading' at school and home.
Teach phonics using a high quality support scheme.
Phonics are taught from day 1 in reception and earlier in nursery if the children are ready.
Our reading books are matched to the decoding skills of our children.
The children who fall behind in reading are supported to catch up quickly.
All staff are experts in early reading.
See our Reading Strategy for full details and Reading Intent, Implementation and Impact Statement.
As an infant school our main focus is to ensure that every child becomes a reader through supporting the teaching of early language and phonics and to foster a love of reading. Reading is a key tool for life and opens the gateway for exploring other areas of the curriculum.
We deliver the full Read, Write, Inc (RWI) programme, RWI Phonics, RWI Reading and RWI Get Writing from Nursery age with rigour. This programme ensures children are taught comprehension strategies and all Spelling, Punctuation and Grammar for KS1. Our dedicated RWI Lead, ongoing training for staff, weekly monitoring and our close relationship with our RWI Consultant, ensures it is delivered consistently and effectively. Children are assessed every 6-8 weeks and any phonic gaps are identified swiftly. Unsure phonemes are listed on the RWI Tutor Assessment handover sheet, so each RWI tutor knows what to target for each individual pupil in their group or if deemed appropriate children receive daily RWI 1:1 tutoring with a specially trained member of staff to close the gap. We work on the premise of 'keep up, not catch up'. Explore RWI at St Meriadoc further
The whole school also has a Reading Spine which is linked to the Blossom Curriculum topics. This is a list of books that all children will have read to them during their time with us. We also have a Poetry Spine, which is a list of poems that children will learn 'off by heart' which is also linked to the topics in The Blossom Curriculum. We also have a Virtual Library so children can access school staff reading to them from home.
Nursery
When appropriate, children will be introduced to the initial sounds in short five minutes sessions. Some children will leave our nursery setting being able to orally blend words, with some children blending to read CVC words.
RWI Yearly Mapping for Nursery
Reception
In Reception all children will learn how to 'read' the sounds in words and how those sounds can be written down.
Reading
The children:
Learn Set 1 and when truly embedded and secure, learn Set 2 sounds. These are taught using simple picture prompts and phrases;
Learn to read words using Fred talk and sound blending;
Read from a range of storybooks and non-fiction books matched to their phonic knowledge;
Learn to work well with partners;
Develop comprehension skills in stories by answering 'Find It' and 'Prove It' discussion questions.
Writing
The children:
Learn to write and form the letters/letter groups which represent the 44 sounds with the help of fun phrases;
Learn to write words by using Fred Talk;
Learn to build sentences by practising sentences out loud before they write;
Learn 'perfect pencil grip' supported by fine motor skill activities.
Learn to write in a printed cursive script.
Talking
The children work in pairs so that they:
Answer every question;
Practise every activity with their partner;
Take turns in talking and reading to each other;
Develop ambitious vocabulary.
Children end the Foundation Stage with a love of reading, being able to decode familiar and unfamiliar words in sentences and short books and read some on sight non-decodable words using the taught strategies.
Books for Reception
See Reading Spine for the 'Stories that Shape Us' for Reception.
Topic Books - Click the picture for books linked to the topics.
Autumn Term: Colours of Me
Spring term: Once Upon a Time
Summer term: Marvellous Mystery Tour
Year One & Year Two
Children follow the same format as Reception but will work on embedding Set 1 and 2 sounds before learning Set 3 sounds, which are more complex sounds. Children will be able to read books appropriate to their reading level. Children develop their comprehension skills, fluency and expression in KS1. Most children pass the Phonics Screening Check at the end of Year 1, with nearly all children passing the Phonics Screening Check by the end of Year 2. Once children become fluent speedy readers with good comprehension skills they will move onto literacy teaching in Year Two. Children end KS1 with a good level of reading that is in line or above national average.
We see that it is the job of the school to teach children to read and to foster a love of reading and the 'job' of the parents to support this love of reading by sharing books at home and celebrating children's reading achievements. This is why we send home the same RWI book children have been reading in school each week, so they can 'show off' to their parents and can be praised on what a great reader they are, and they also take home the linked RWI Book Bag book, which is matched to their phonic ability. We want children to celebrate their reading achievements at home. Every day staff listen to children read in school.
Once children complete the RWI programme, usually part way through Year 2, they focus on reading comprehension activities, developing their fluency and expression as well as extending and broadening their vocabulary. In the early stages of learning to read, readers may be accurate but slow and inefficient at recognising words. With our approach and continued practice, word recognition becomes more automatic, rapid and effortless. Our intention is to develop reading automaticity and fluency by the end of Year 2.
Books for Year 1 and 2
See Reading Spine for the 'Stories that Shape Us' for Year 1 and 2
Topic Books - Click the picture for books linked to the topics.
Year 1
Autumn Term: Heroes and Explorers
Spring Term: Into the Woods
Summer Term: Castles and Coasts
Best Books for Year 1 Pie Corbett Year 1 Book List
Year 2
Autumn Term: Down in the Jungle
Spring Term: Out of this World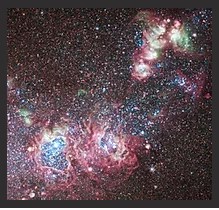 Summer Term: Digging Deep
Best Books for Year 2 Pie Corbett Year 2 Book List
These book links will support all areas across the school:
Reading for Pleasure
Did you know?
Did you know - The majority of new words learnt by children up to the age of 8, are learnt through the words being heard and explained. This is why reading aloud to children is so important.
Did you know - The majority of new words learnt by children aged 8+ are learnt from reading only!
Did you know - Children associate being read to with the loving experience of being read to all cuddled up and having that special time with their loved ones? So inadvertently they love reading and become avid readers themselves when they are older.
Story time in school happens daily. Reading to our children at St Meriadoc takes precedence over everything else!
Follow this link for 'Tips on Reading Aloud to Your Child'.
Follow this link to the CBeebies Bedtime Stories page for videos
Click here for a 'Reading for Pleasure' website - this gives regular updates, such as 'Book of the Month', 'Reading for Pleasure Blogs' and 'Books to Look Out For'