Spirituality
Spirituality at St Meriadoc CE Infant Academy
School Mission Statement: Through enjoyable, memorable learning, supported by our core Christian Values and high expectations, we can aspire to make educated choices in order to flourish to live a rich and fulfilled life.
School Vision Statement: God Believes, We Believe, I Believe!
School Motto: Believe You Can
Our children are all individual and unique; they have all been on very different journeys and continue to travel their own individual journey, but our mission is to ensure that we develop the holistic child, so that they can flourish and live life to the fullest.
Spiritual Development is the 'heartbeat' of our school expressed thrguoh our Wheel of Spirituality model below.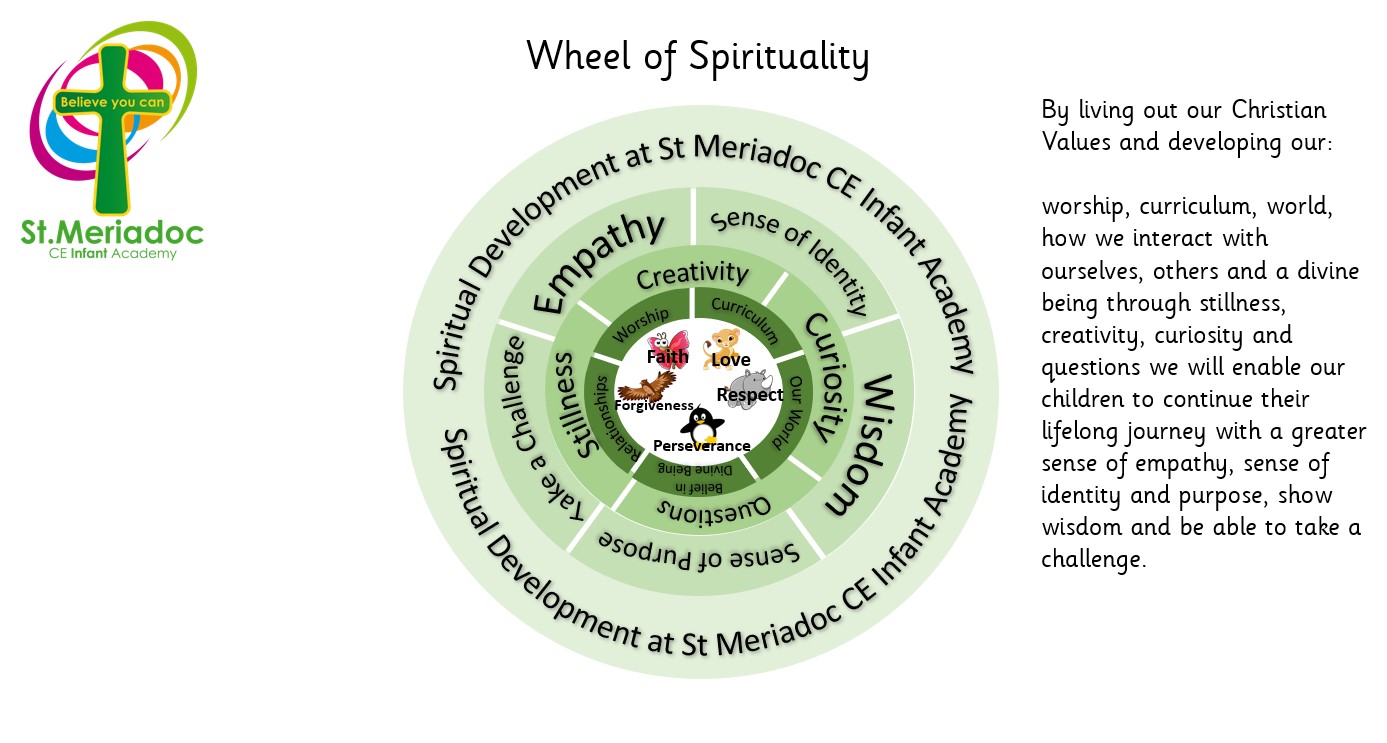 See below for our Spiritual Development and SMSC Policy.